As of update to April 2022 BlastIQ™ Mobile, drill actuals can now be captured. This article details how this is achieved.
Instructions
Drill data capture can be accessed via the new drill data button on the plan list view


Select a hole to view design details, capture drill data, hole state or notes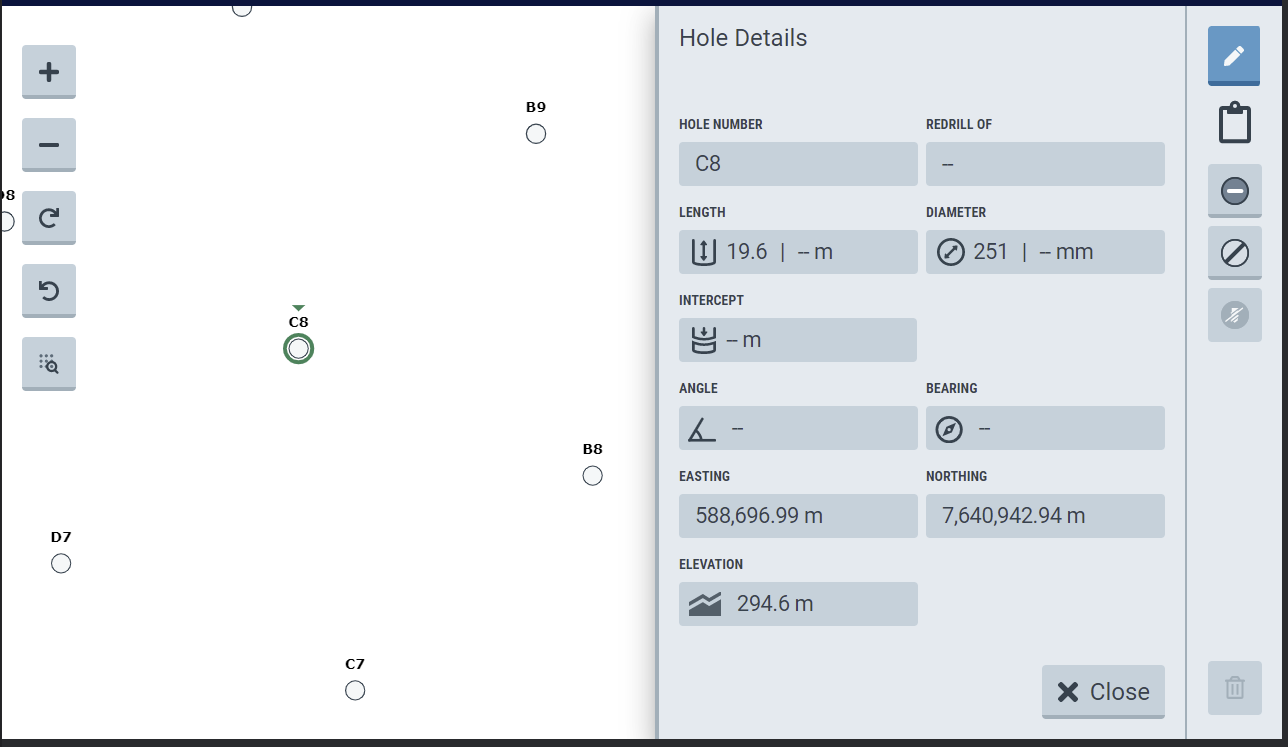 Long press any blank space on the map to add a hole
Bench added holes are marked as having an approximate location
Only bench added holes can be deleted
If Redrill of another hole then:

Tap on Redrill of and select a hole from the drop down list.
Design length, angle, bearing will be copied from the selected hole.
Elevation Z will be populated based on the design elevation Z of the selected hole.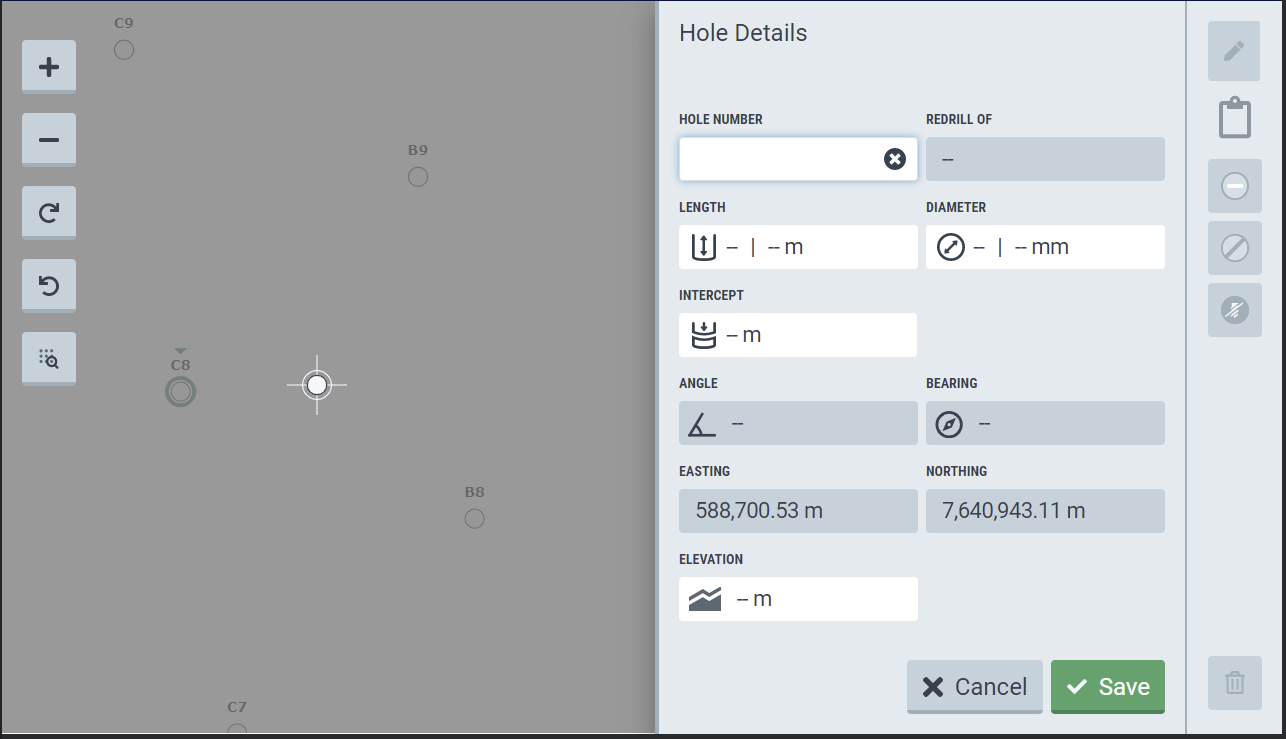 Drill length is required at minimum

If drill diameter has been recorded, attempting to clear drill length will prompt to clear the recorded diameter as well
Tips
The drill map might appear blank on large plans due to scale. Zoom in for orientation
GPS location is always on. Clicking the azimuth indicator will centre the map on the users current location
Clicking a hole will select it and open the data panel. Clicking again will de-select and close the panel