A step-by-step guide on creating a path in map view in BlastIQ™ Mobile
1. Opening Map View
Open the map view tab and select the Set Path mode button in the top right corner.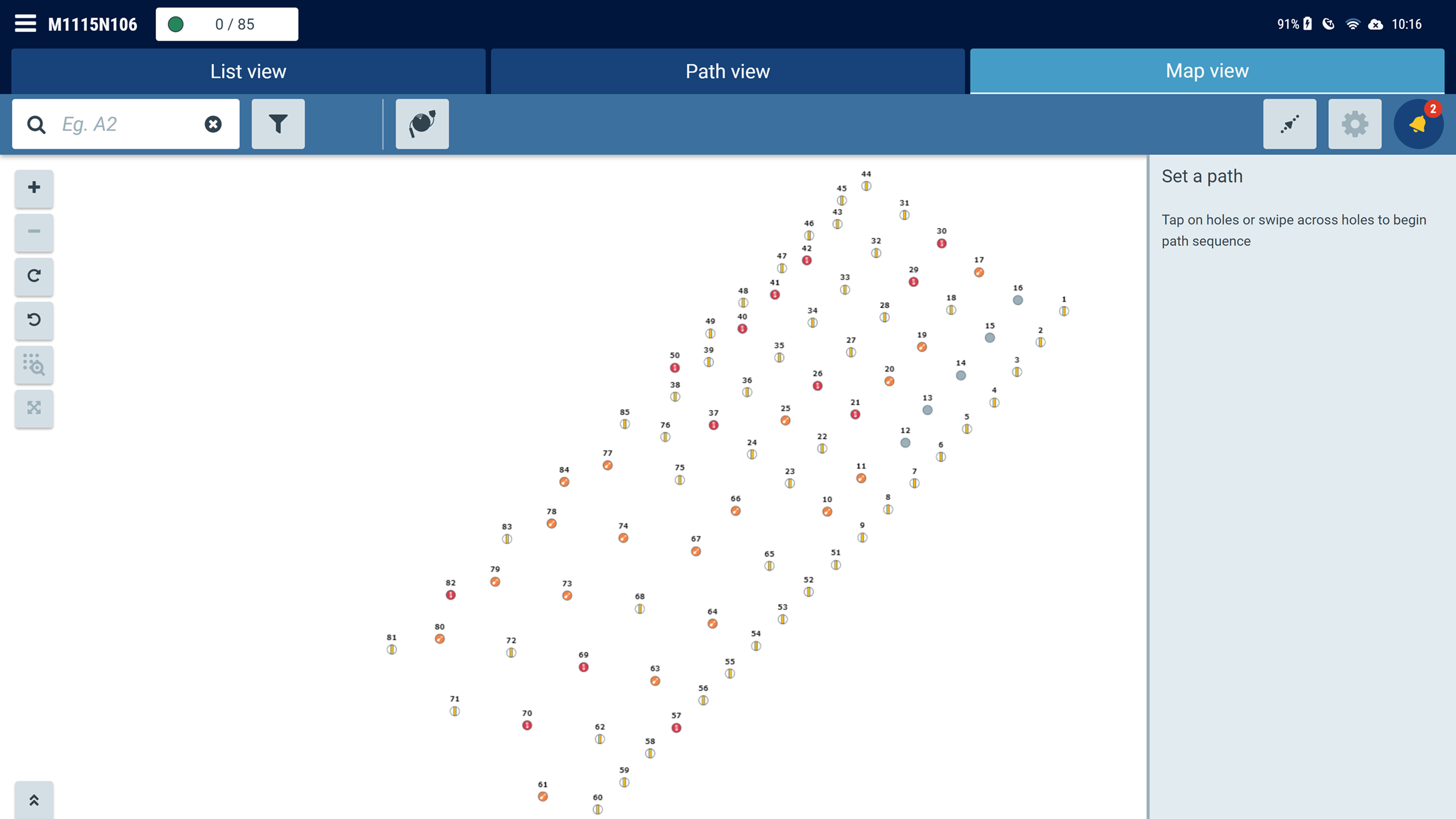 2. Adding a path sequence
Whilst in Path Mode, tap individual holes to add them to a path sequence or swipe across the holes to add them to the path sequence. . The selected holes appear in a list in the right-hand side panel.
You can toggle Path Mode off at any time to be able to go back to selecting holes individually.
Toggling Set Path mode back on allows you to add more holes to your list.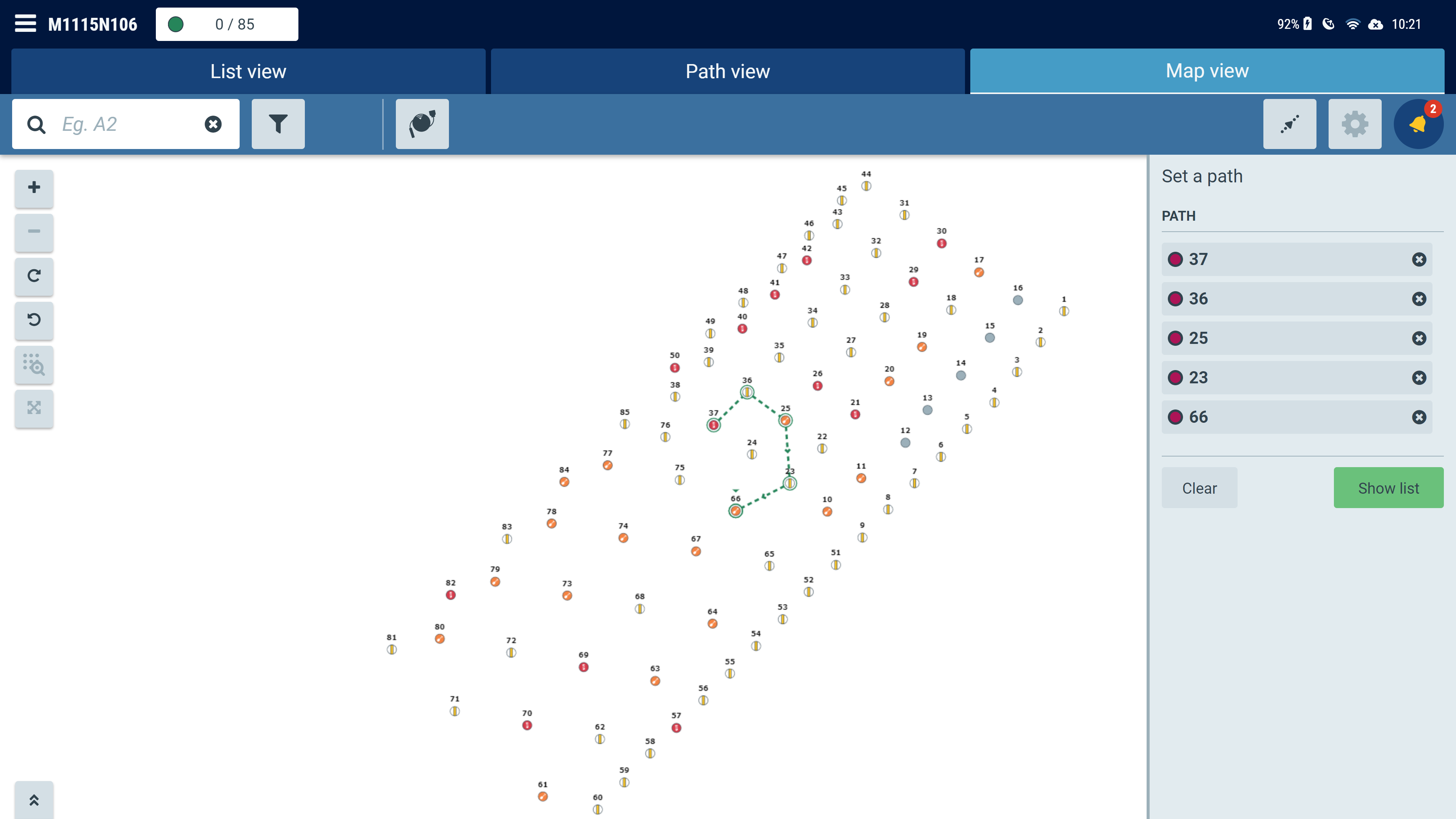 3. Editing paths:
Holes can be removed from the list by tapping the hole a second time, or by selecting the x symbol next to it in the list.
The entire list can be cleared by tapping the Clear button in the side panel.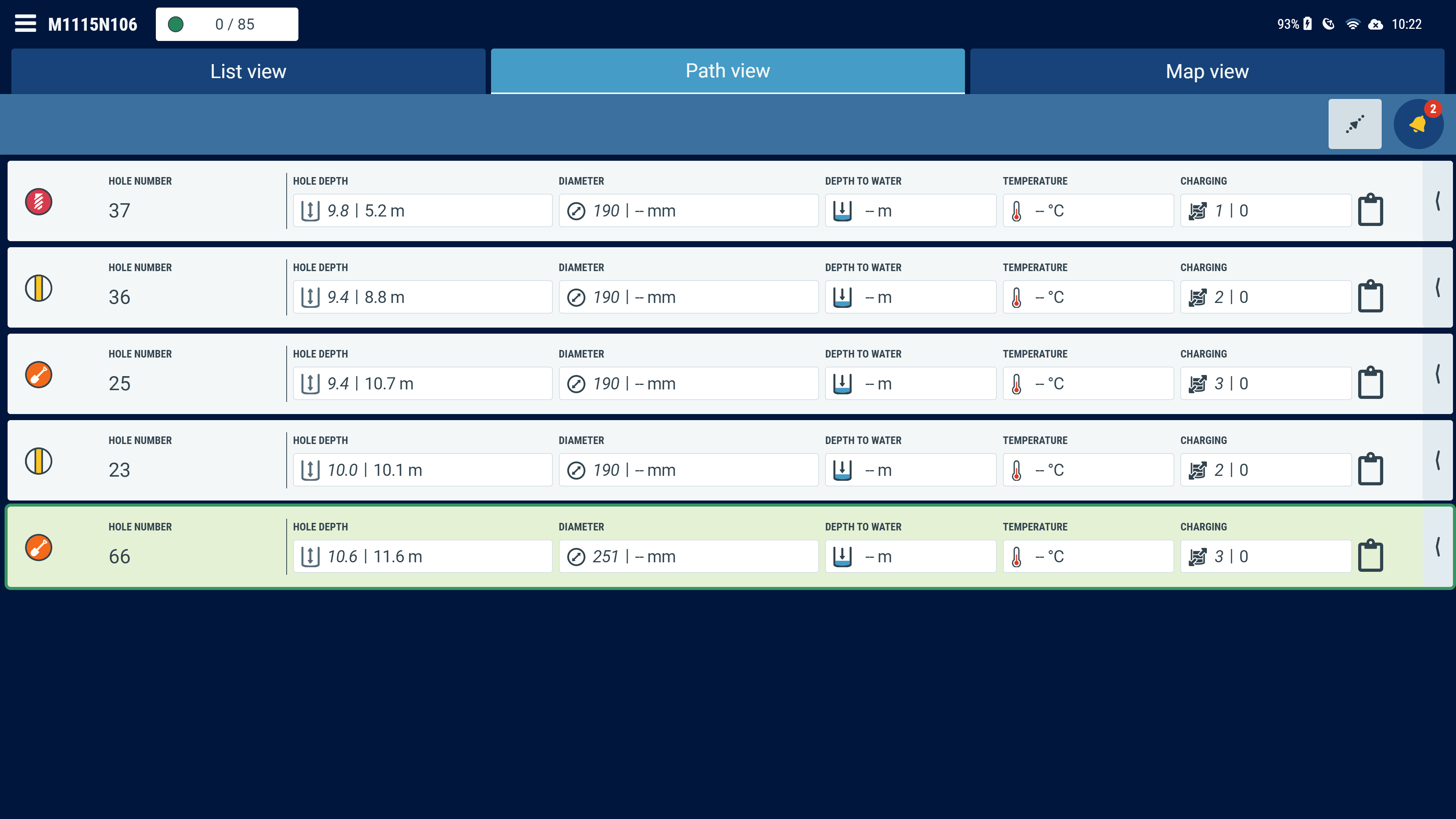 4. Showing paths as a list:
Once you have created your path, tap Show list or the Path view tab to view your path sequence in list view.
You can switch back to the Map view at any time to update your path or tap the Edit Path button in the top left.