Release Date:

17

th September 2020
Summary
BlastIQ™ Mobile filtering drill plan simplifies the process of identifying holes that require specific products are in a particular state(s) or have specific deck design.  This feature expedites the preparation of blast plans and accelerates decision-making during the crucial stages of priming and loading, ultimately increasing overall operational efficiency.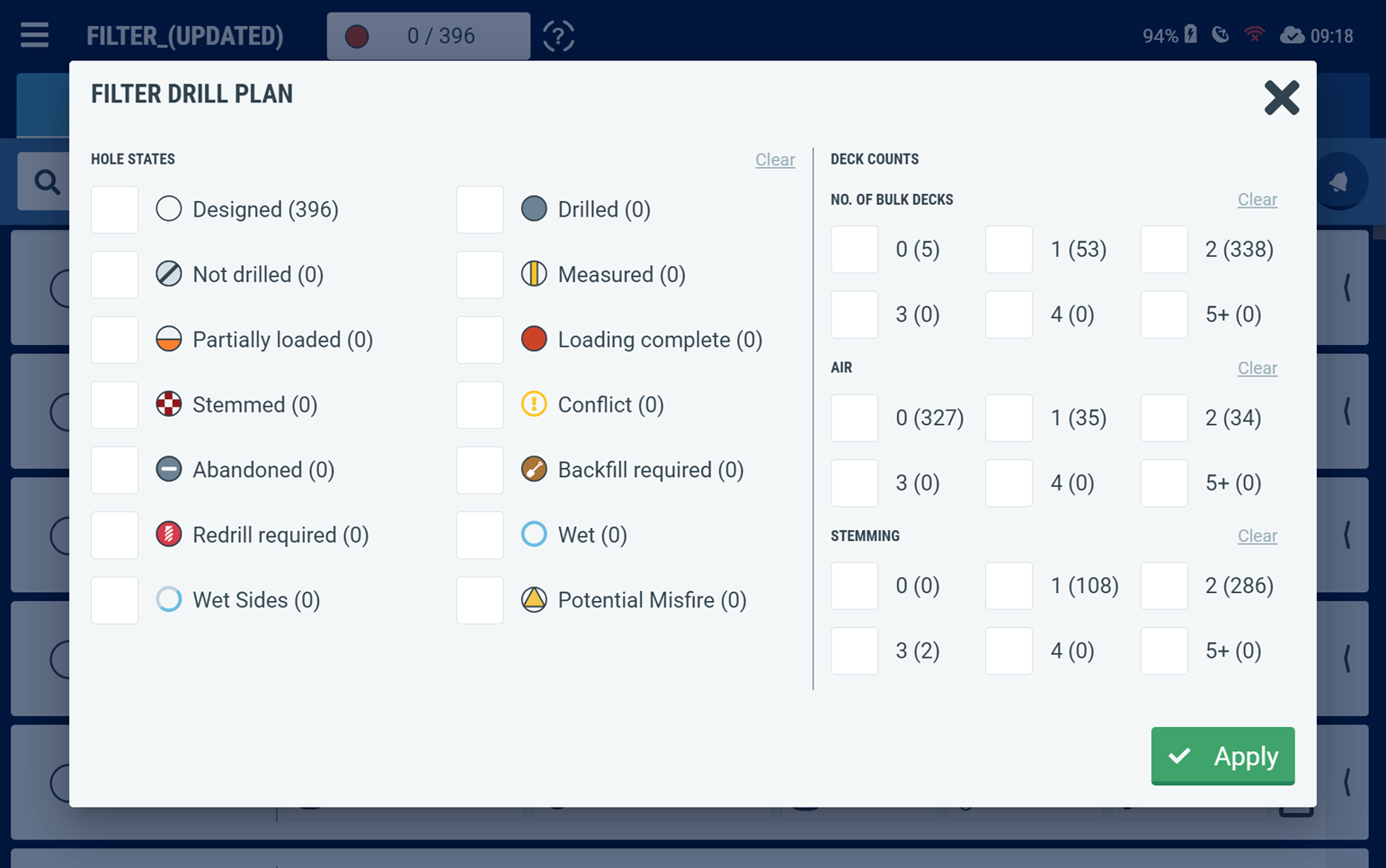 Navigation
To filter either the list view or map view, follow these steps:
Click on the filter icon.

Select your desired filters (hole state, bulk decks, air decks, stemming decks).

Click the "Apply" button.
How to Utilise the Filtering Feature