The feature to filter holes in both the map view and list view has been improved. The functionality to filter by the number of product decks has been included, as well as the ability to select multiple filters at a time.
1. To filter on either the list view of map view, select the filter icon.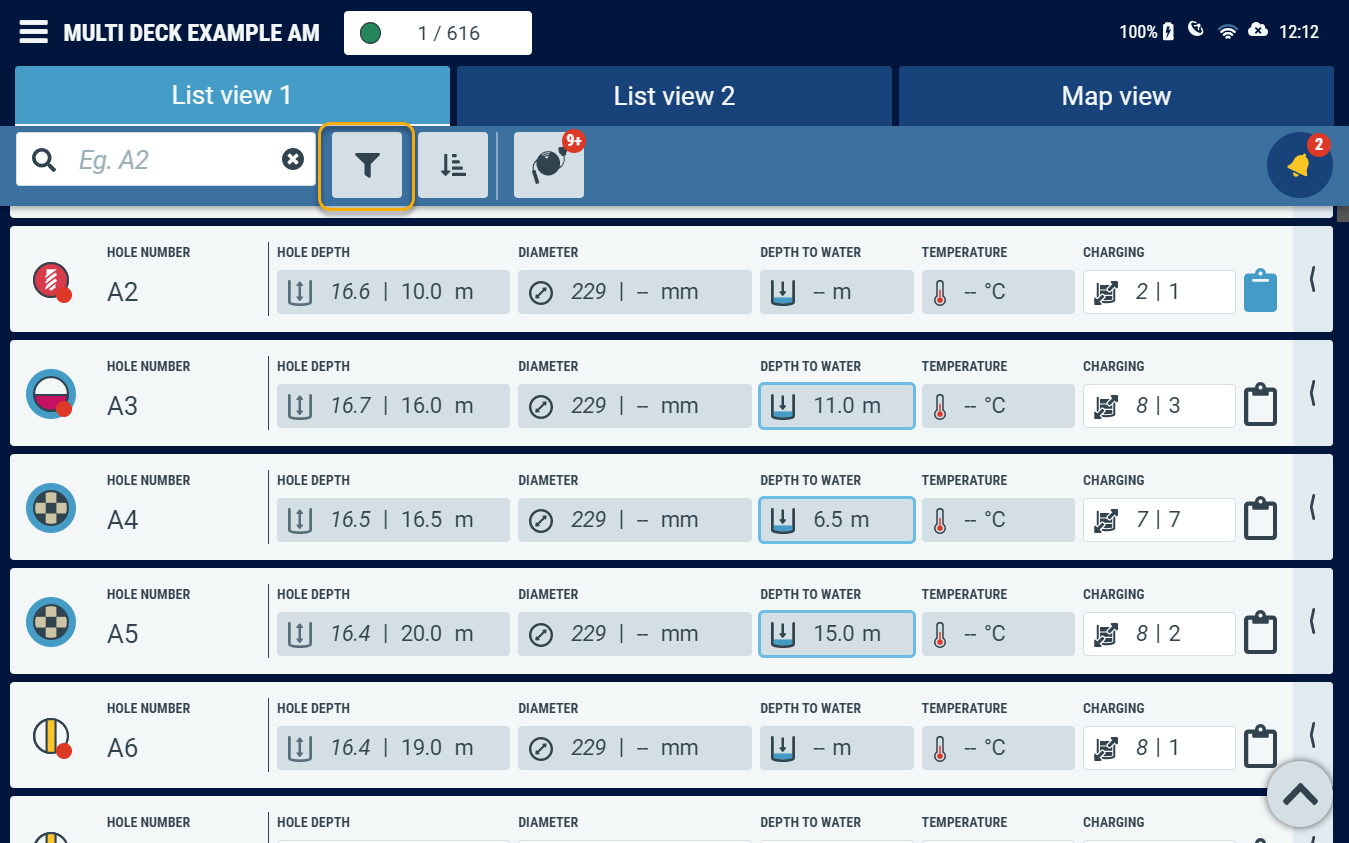 2. Select the required filters within the dialogue box.
If two hole statuses are selected, both statuses will be displayed in either view.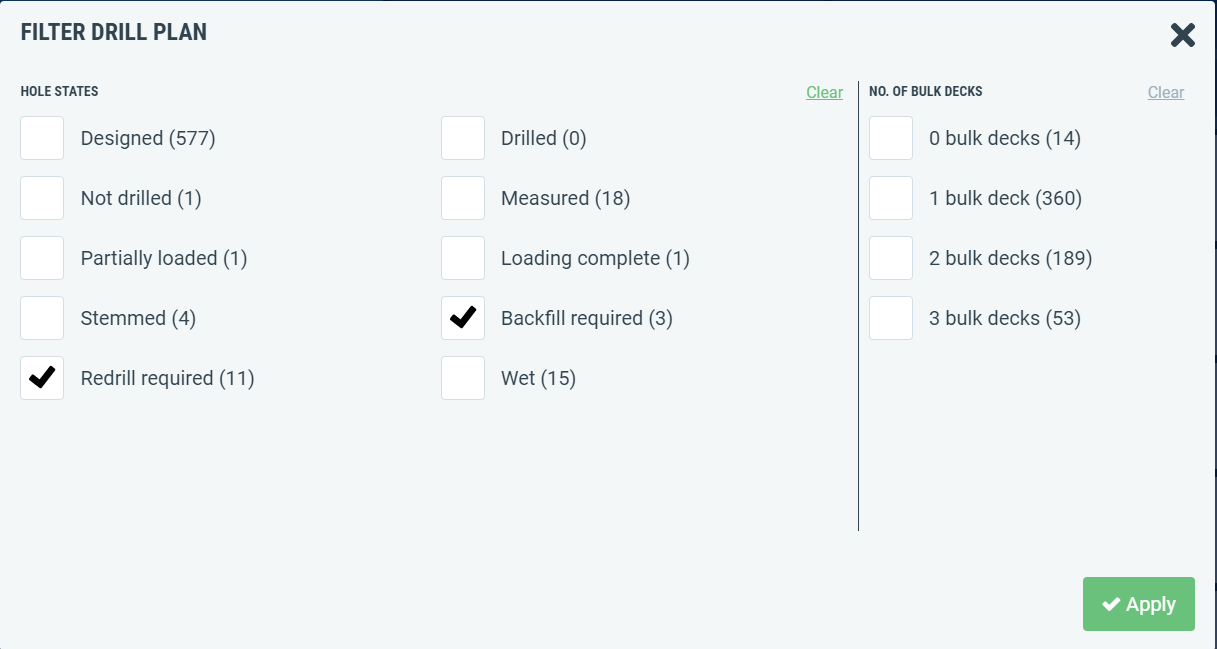 When a combination of 1 hole state and bulk deck filters are selected, both filters are applied to the list of holes and a combination of both will be displayed (eg for the selection below, the results of the filter will return only wet holes that contain 2 bulk product decks not all wet hole and all holes containing 2 bulk product decks).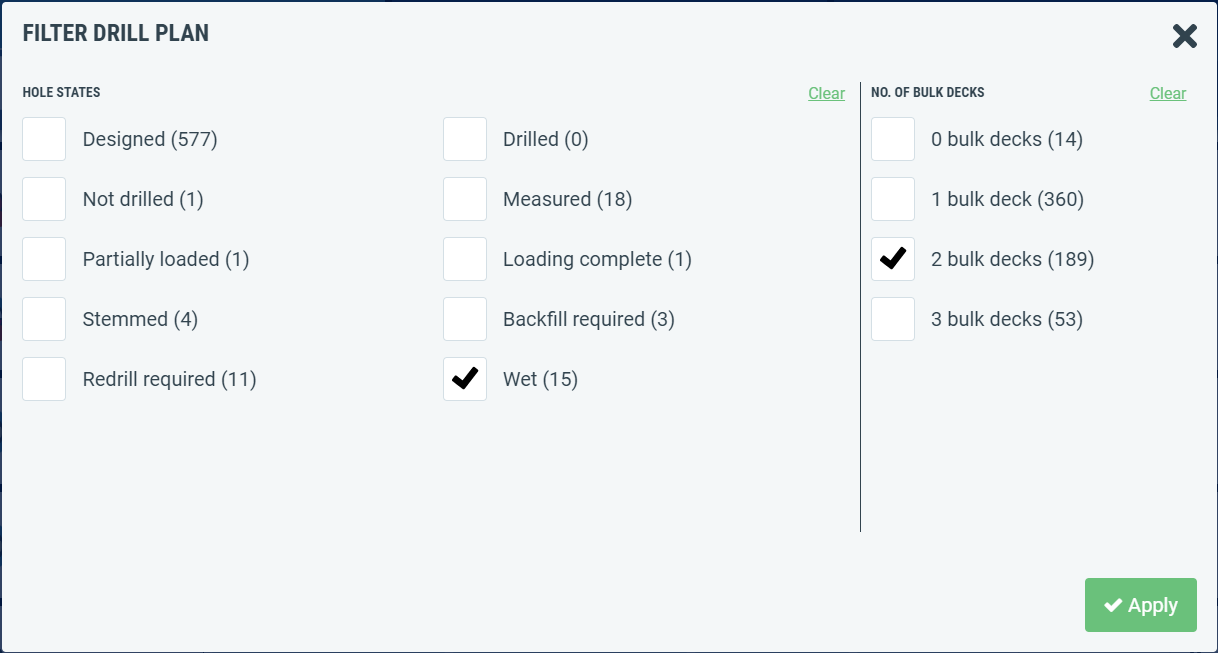 If a combination of multiple hole states and a number of bulk decks filter have been selected, the behaviour will be similar to the previous example, but it will be either of the hole statuses and then then number of bulk decks that will be displayed (so from the below example, either holes that require redrill and have 2 bulk product decks or holes that require backfill and have 2 bulk product decks).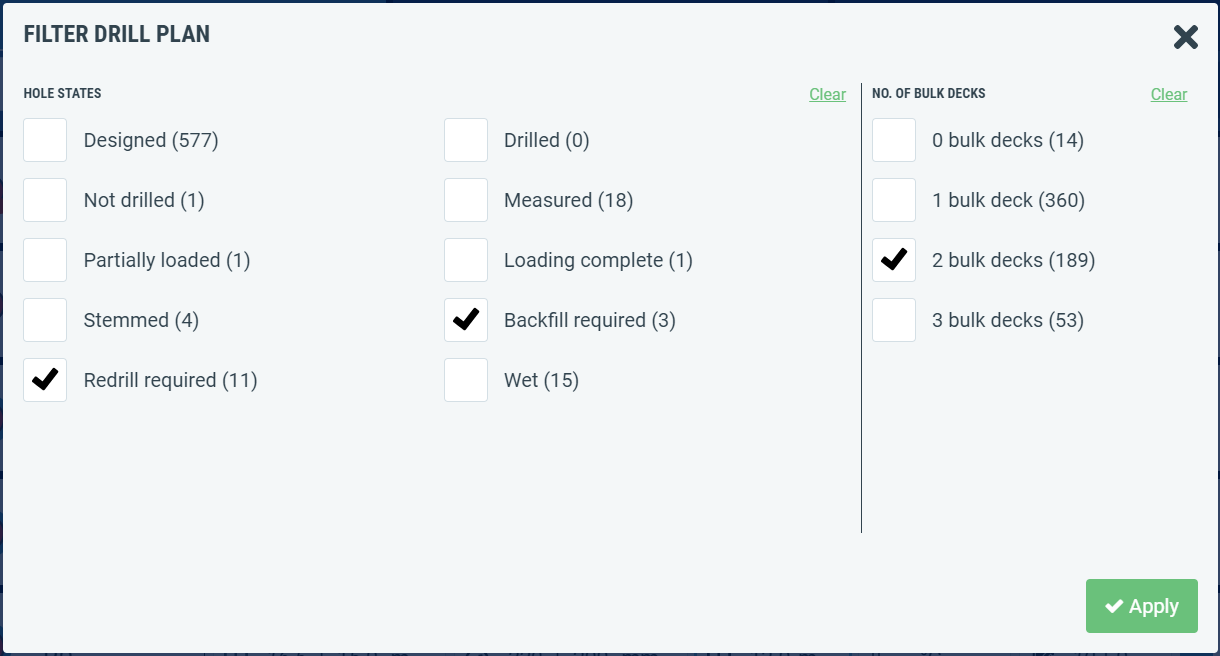 3. When a filter is active, the filter icon will change to the active state.