In order to preview the design loading for selected holes:
1. Select the path function in the map view.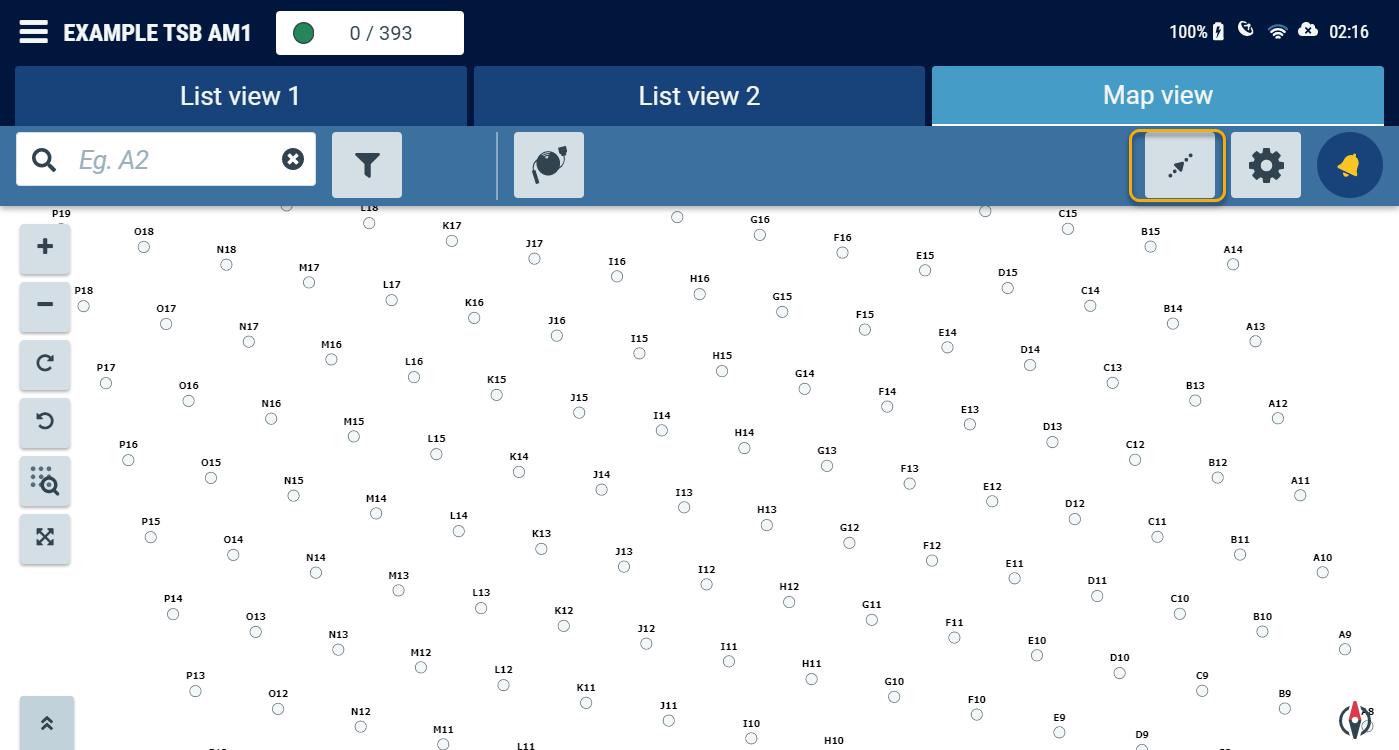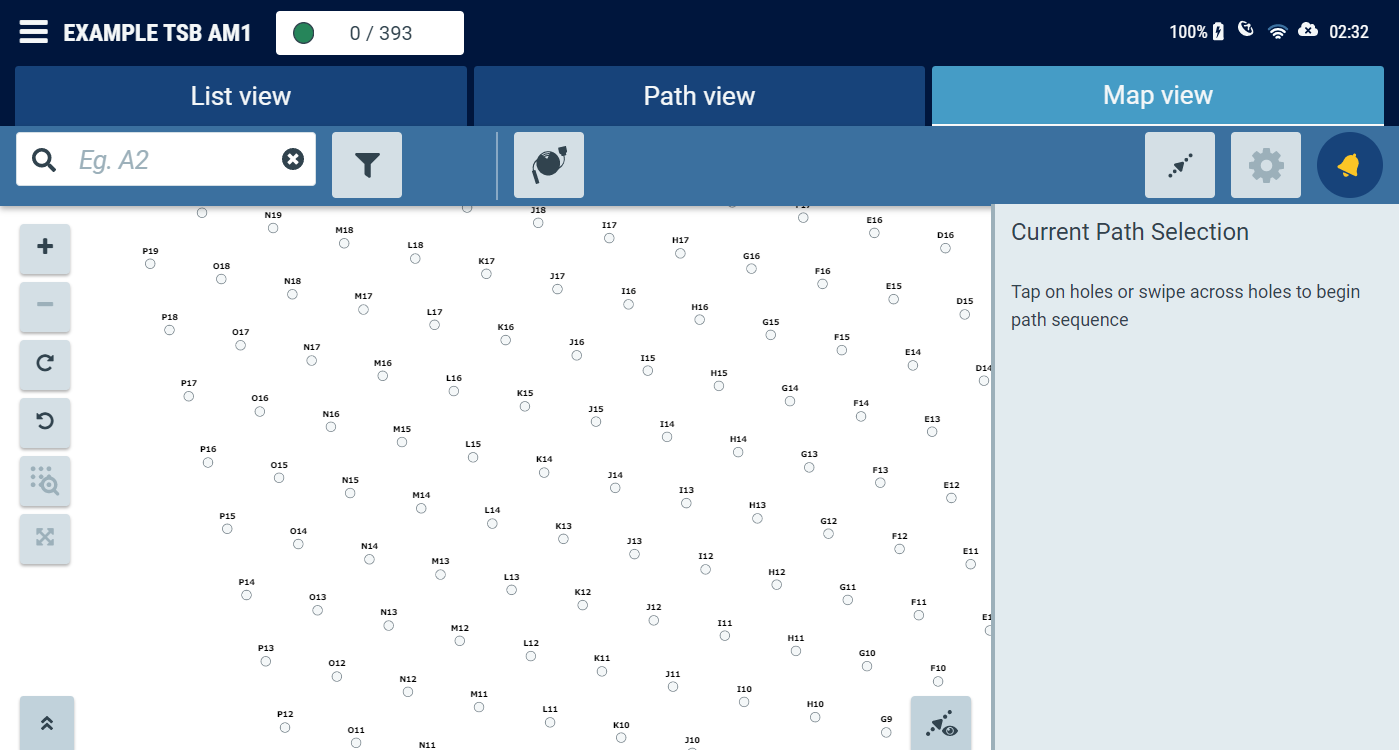 2. Define your path by swiping or tapping the holes required. Select the preview button to view the design loading for the selected holes. The number of holes in the selected path is located in brackets both in the side panel and in the preview panel.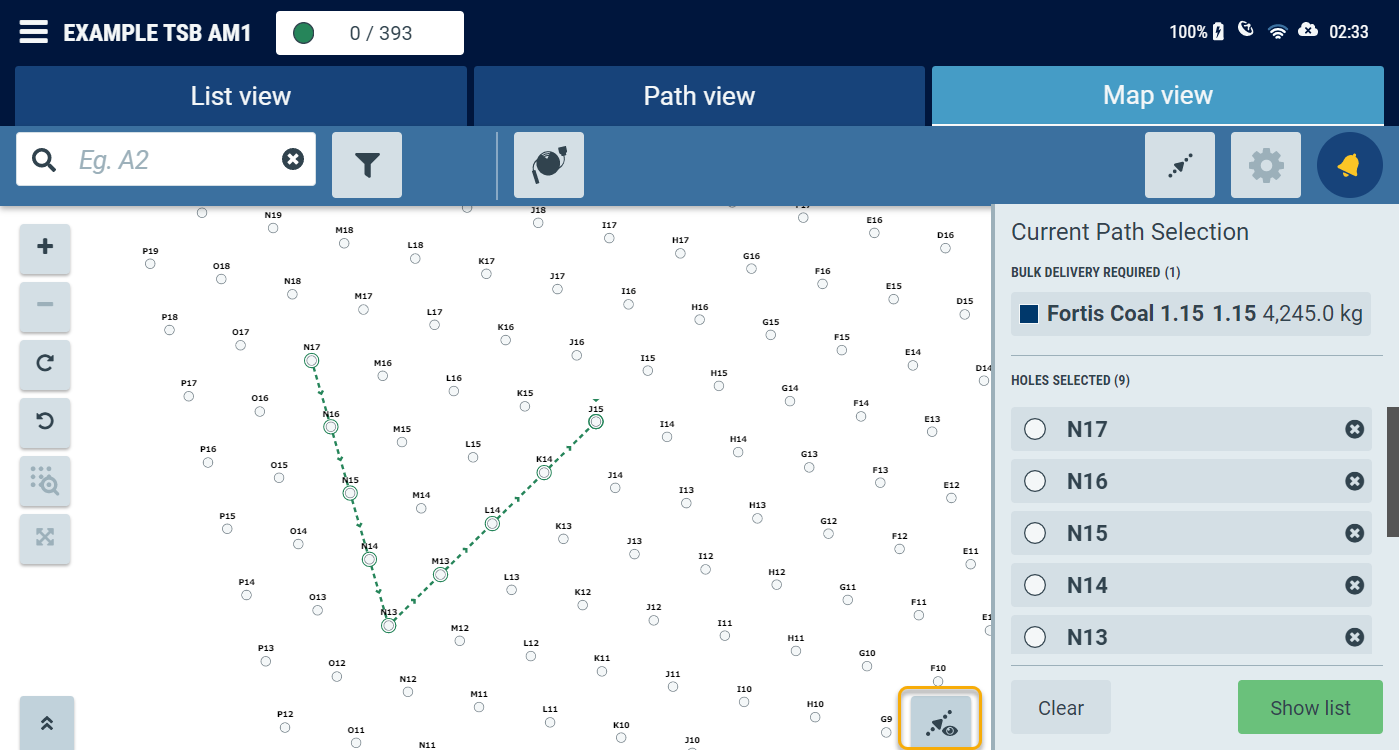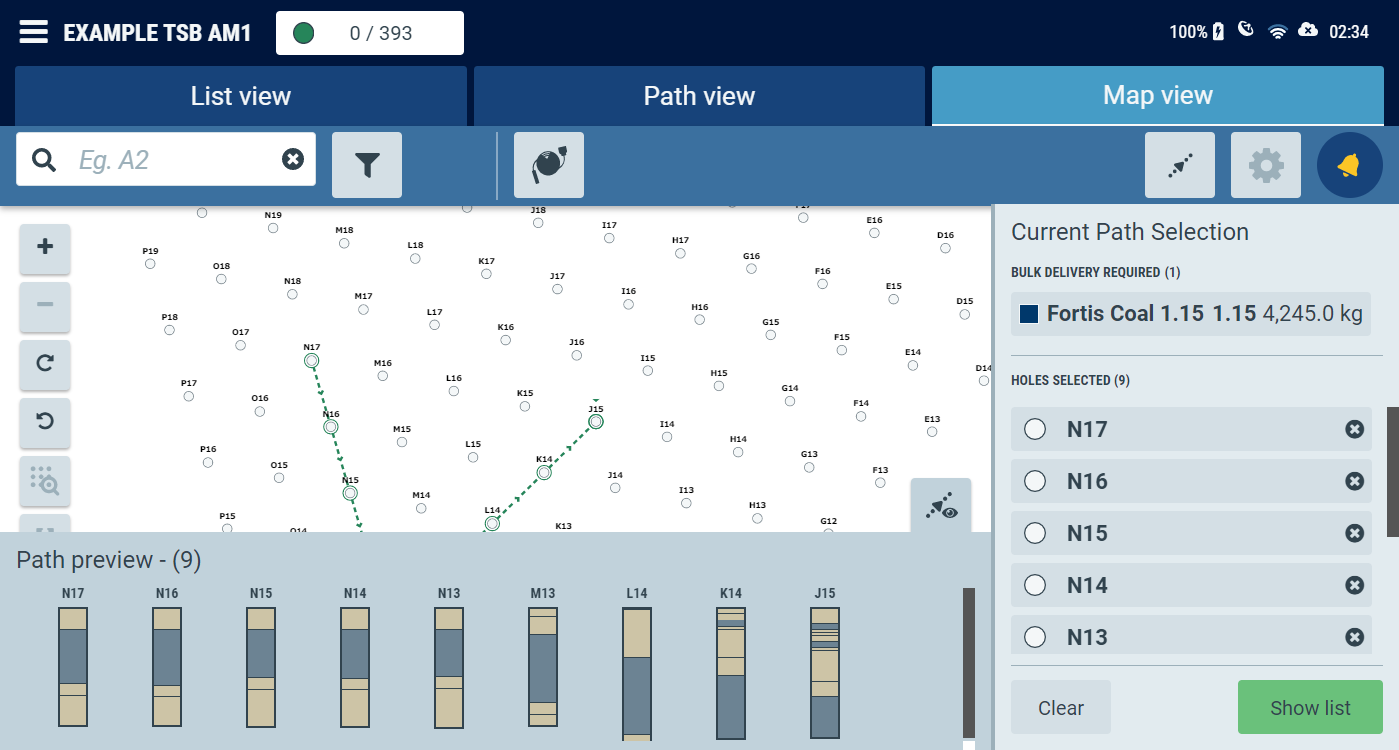 3. The path preview will update when holes are added and removed from the path.