NOTE: The ability to record a length has been introduced for the top stemming deck only, however the length for all other decks will be displayed in the deck cards.
1. Once the edit icon is selected for the top stemming deck, the deck edit keypad will be displayed. For this deck, the horizon and weight fields will be replaced by a length field.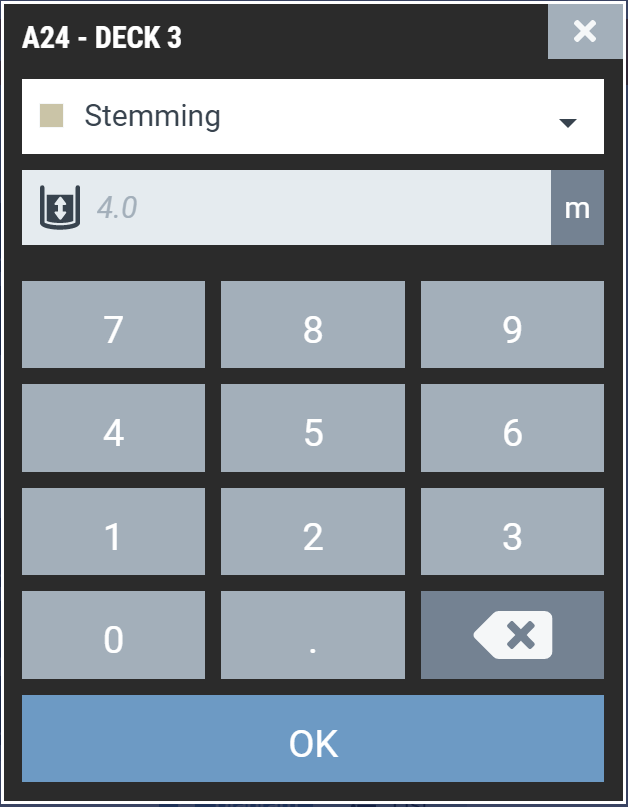 It is important to note, that setting the top stemming length will automatically set the top horizon of the deck to 0.0m. It will also update the horizon for the deck below (the history of measurements will be maintained through the system). Also once a top stemming length has been set, the ability to modify horizons for any deck below will be locked. Users will still be able to modify the product and weight fields through. If you need to modify any horizons, the top stemming deck will need to be cleared.
2. For all other inert decks, you will still need to enter a horizon value for the deck. The calculated length of the deck will still be displayed on the deck card.