A step-by-step guide to using the map in BlastIQ™ Mobile
1. A map view of the blast plan from SHOTPlus™ is available under the map view tab on BlastIQ™ Mobile.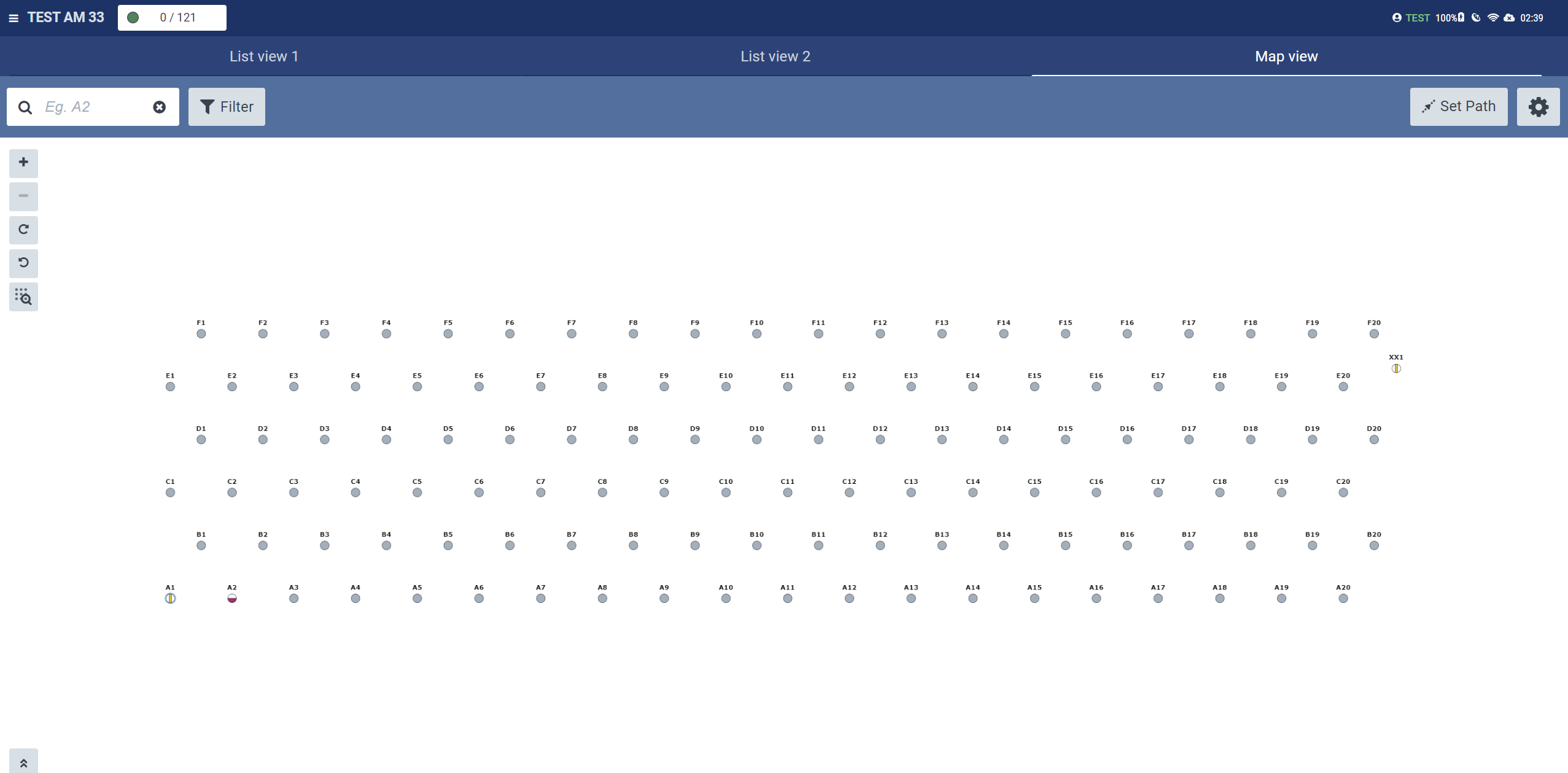 2. Each hole's icon represents its status. The status is determined by the state of the hole and/or tolerances set in SHOTPlus™

Drilling designed: Hole has a design length and diameter
Not drilled: Hole has a recorded actual length of 0
Dipped: Hole has a recorded actual length greater than 0
Wet hole: A blue ring displayed around any existing state icon to indicate the hole is wet
Backfill required: Hole depth exceeds backfill tolerance
Redrill required: Hole depth exceeds redrill tolerance
Partially loaded: Hole has at least one deck of explosive product loaded
Loading complete: Hole has an explosive product loaded and the Scale Depth of Burial for the highest actual product deck is less than 2.0
Stemmed: Hole has an inert product loaded to the collar
Note: Hole has a note recorded against it
3. The map can be navigated using pinch, turn and swipe gestures, or via buttons on the right side of the map.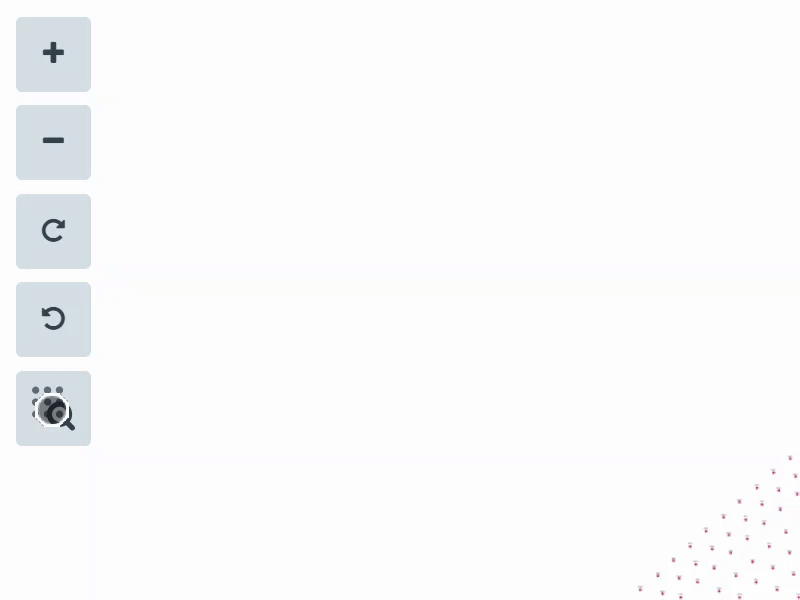 4. When a hole is selected from the map, it will take you to the corresponding hole in "List view 2", where QA/QC data or loading data can be captured against a hole.
The magnifying glass icon allows the user to return the map to its default view state.