Release Date:

10th October 2023

KBA Summary:

This Knowledge Base Article describes the functionality of the Loading by Hole dashboard in BlastIQ™ Insights.
Summary
BlastIQ™ Insights Loading by Hole dashboard helps Drill and Blast supervisors visualise and assess loading data. It uses colour-coded holes to indicate the equipment used for loading, the loaded products, and the loading dates. This feature provides a concise summary of loading activities, allowing for detecting irregularities and supporting well-informed decisions to improve operational efficiency and safety.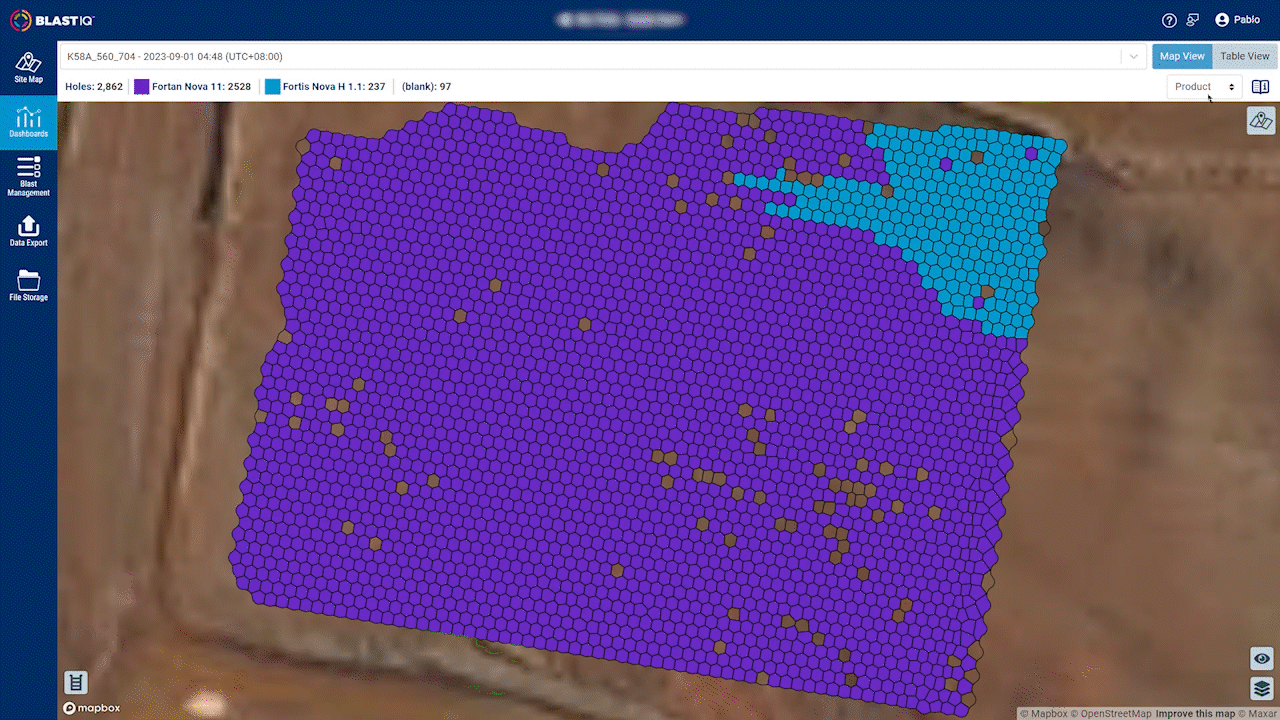 Navigation
To navigate to the  Loading by Hole Dashboard:
From the BlastIQ™ Insights toolbar, select Dashboards.

From the 

Dashboards

 menu, under 

Loading

, select

Loading by Hole.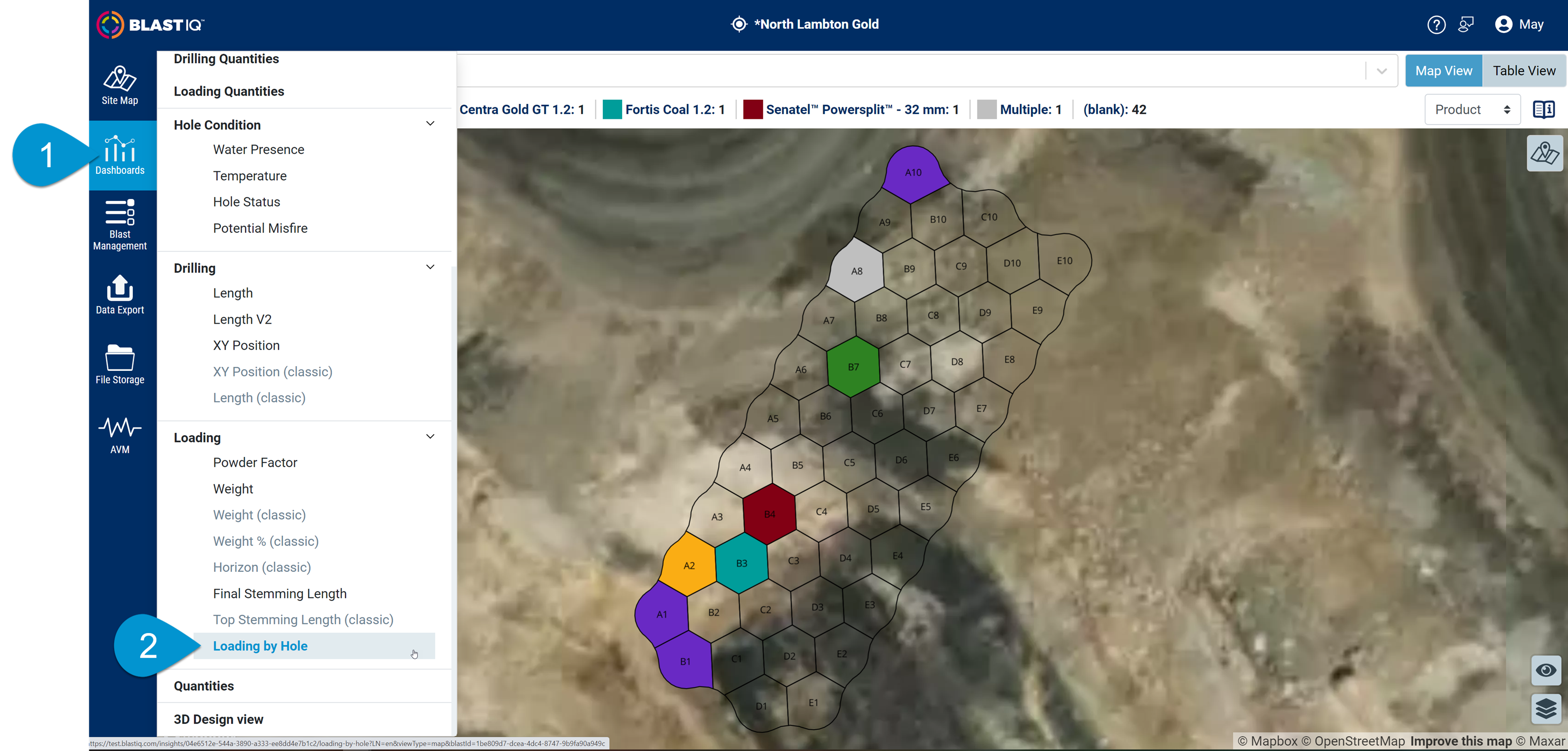 Information
The following information is shown on the Loading by Hole Dashboard:
Blast Name Selection.
Map View.
Table View.
Loading by Hole Legend.
Loading by Hole Selection.
Map.
View Settings.
Layers.
Hole Details Panel.
Decks Tab
Click on a hole on the map.

Then, the hole details panel opens, displaying the decks and measurement information.

Clicking the Hole Details icon without clicking a hole by default shows no decks and measurement information.

Hole details panel closes when the user clicks the 'x' button only.

Once the panel is closed and you want to open the panel again, click the Hole Details icon at the bottom left-hand corner.
Note
Deck is displayed by a lower number from the bottom to the top (higher number)
Deck is aligned by number; a blank space is visible when a state of the hole (Design, Adjusted Design and Actuals) does not have a deck that other states do.
Decks and relevant properties are grouped by:

Design
Adjusted Design
Actuals
Measurements Tab
Click the 'Measurements' tab.

Then, the Measurements information is visible.

Time Occurred
Deck
Property
Value
User
Equipment
Device
Note
Measurements are ordered by timestamp.
Sorting is implemented by clicking on the column headers.
Click the Table View button.

Table view will be visible and shows relevant data to the dashboard.

You can use the search boxes to filter the data.

You can sort by clicking on the column headers.

You can download by clicking the download button, which will initiate a CSV file download.
View Settings
Click on the View options in the bottom left corner.

Select from Comments, Wet or None.
A secondary indicator is shown on the map.
Click on the View options in the bottom left corner.

Select On.

Hole Name labels will be displayed in the centre of each hole boundary.