NOTE: GPS can only be enabled on compatible devices with GPS capabilities.
1. If GPS is disabled, it can be turned on via the map settings page.
2. The GPS location will be indicated by a blue ring on the map view. The outer blue ring indicates the precision of the GPS signal. The larger the ring, the weaker the signal. The ring will change to yellow when the signal is poor, while a red ring will be displayed when there is no signal.
Status icons are also visible along the header bar that reflect the GPS signal strength.
STRONG SIGNAL: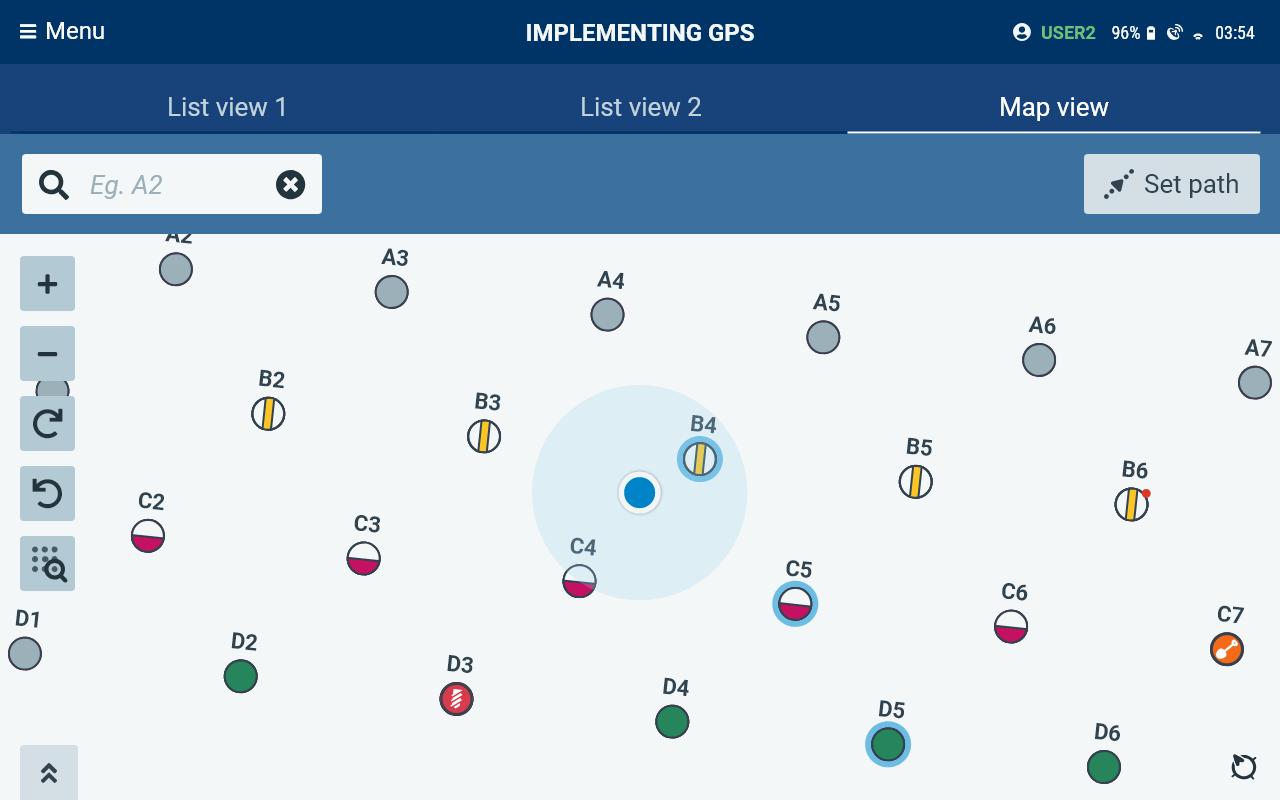 AVERAGE SIGNAL: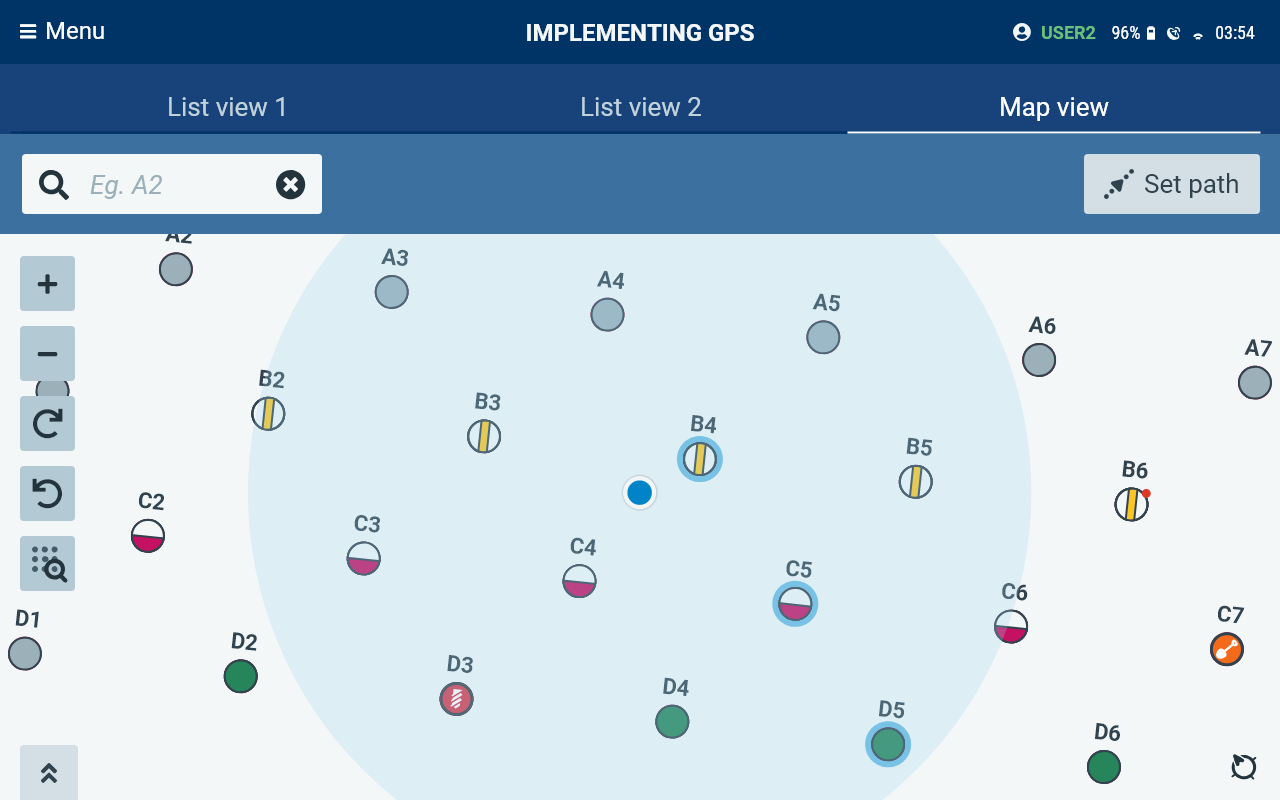 POOR SIGNAL: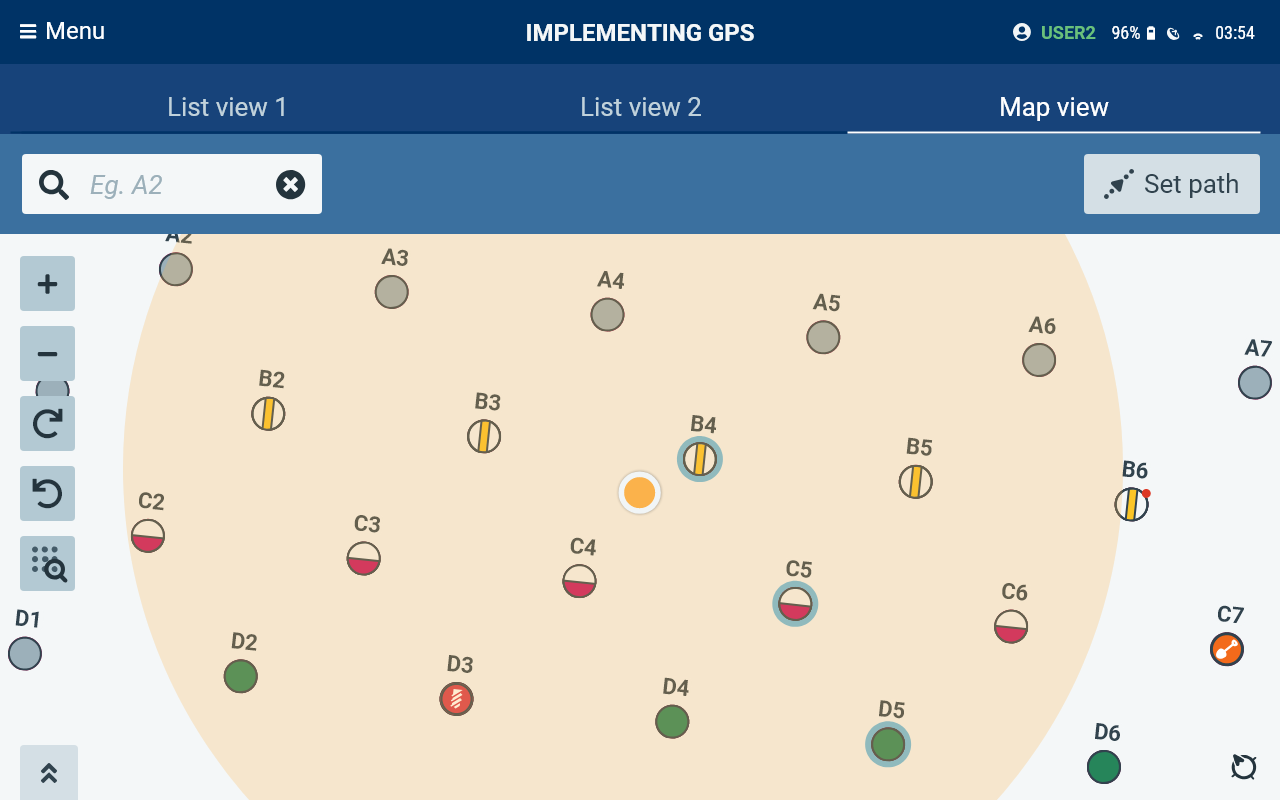 NO SIGNAL: