1. Open SHOTPlus and start a NEW file.
2. Edit the blast properties to suit your requirements:
a.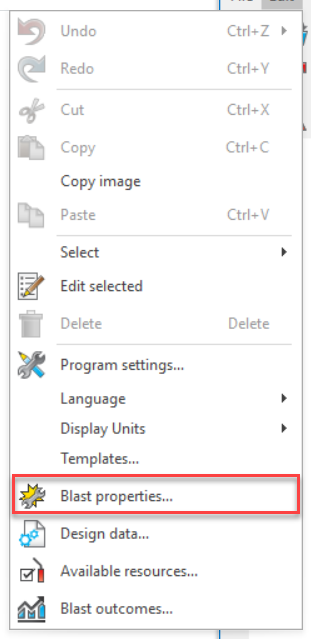 b.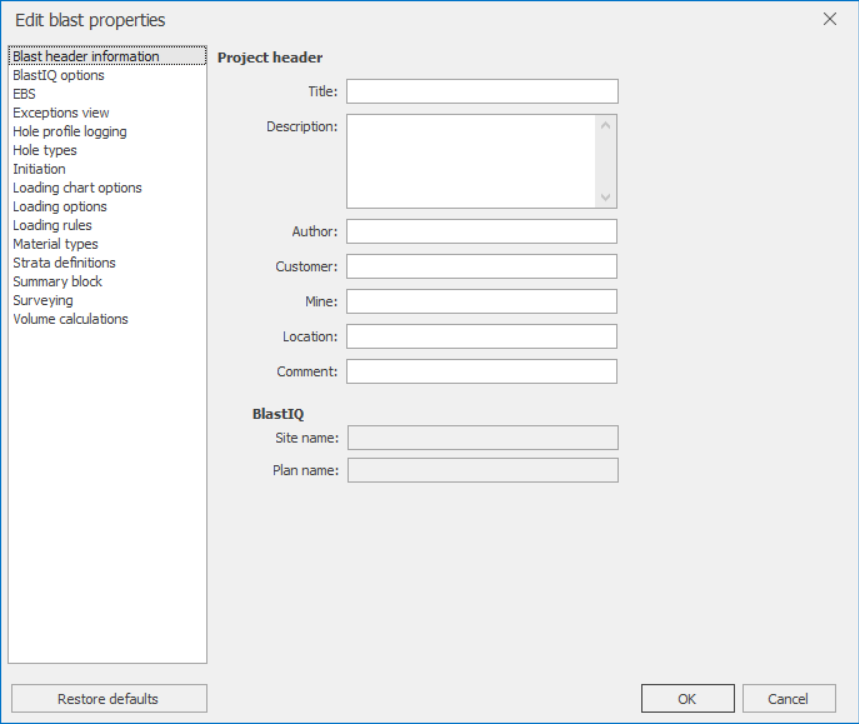 c. The most important information to set up in this menu for a starting template is: blast header information, BlastIQ options, Hole profile logging if relevant to your site (this includes Measure While Drilling options), hole types if you require specific names (e.g. front row, body, pre-split), Loading chart options, and Loading rules (to define backfill material if you are using these features through the BlastIQ system).
3. Edit the design data to suit your requirements.
a.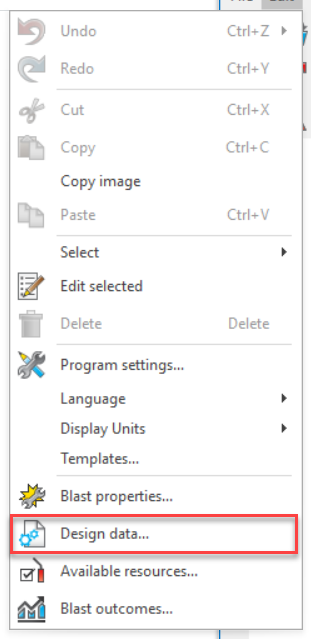 b.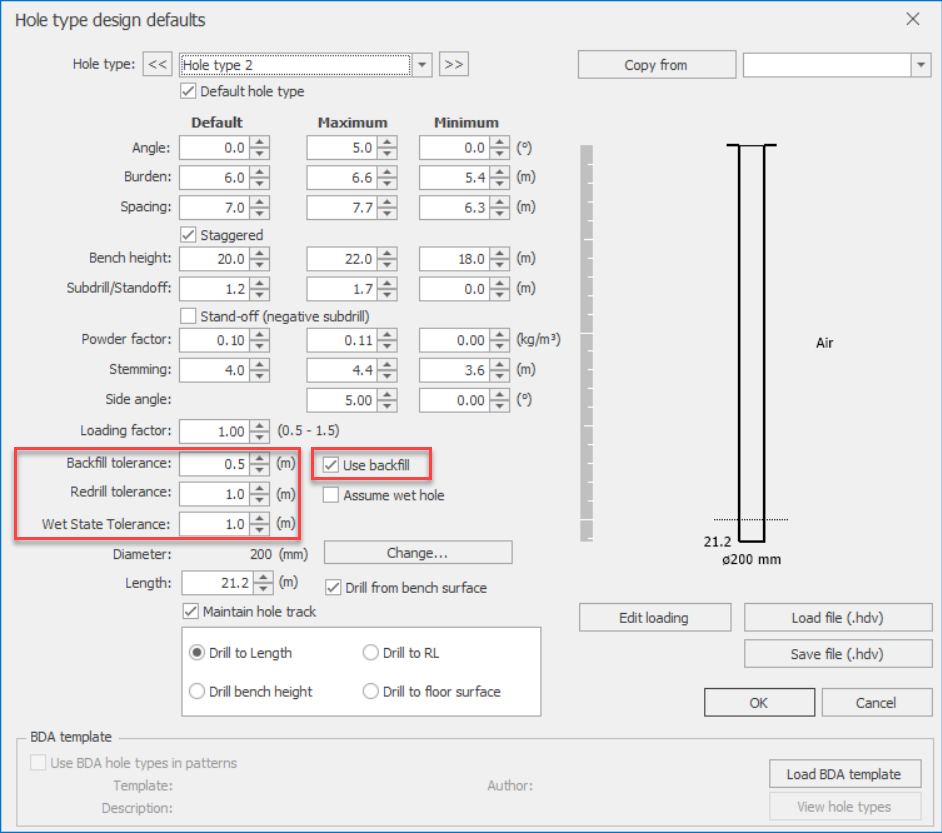 c. Set this information up for each hole type you will be using. This can also be saved as a separate file if required. It is important to set the backfill, redrill and wet state tolerances for use within the BlastIQ system. Ensure that use backfill is selected for the backfill tolerance to be used within the wider system.
4. Edit the available resources for your site. Products are defined within the BlastIQ system and can be pulled down from the system for your template. Select Available resources, select to load the scheme from BlastIQ.
a.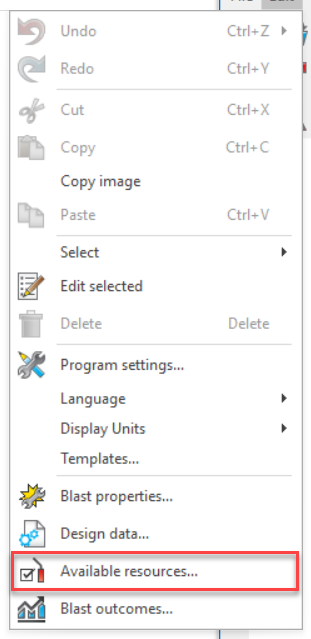 b.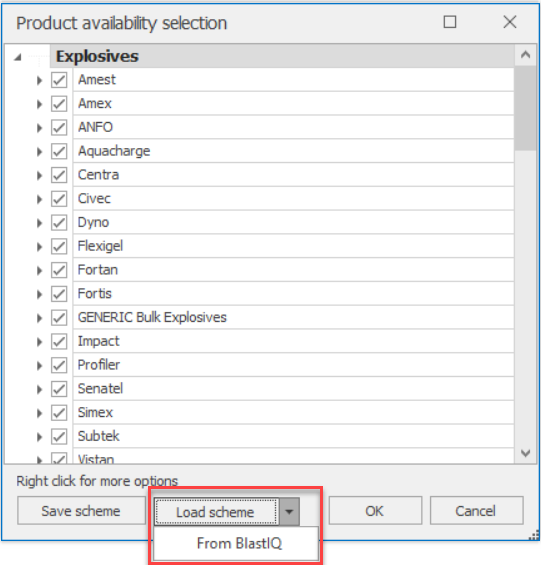 5. Set up Loading Rules.
a.
b.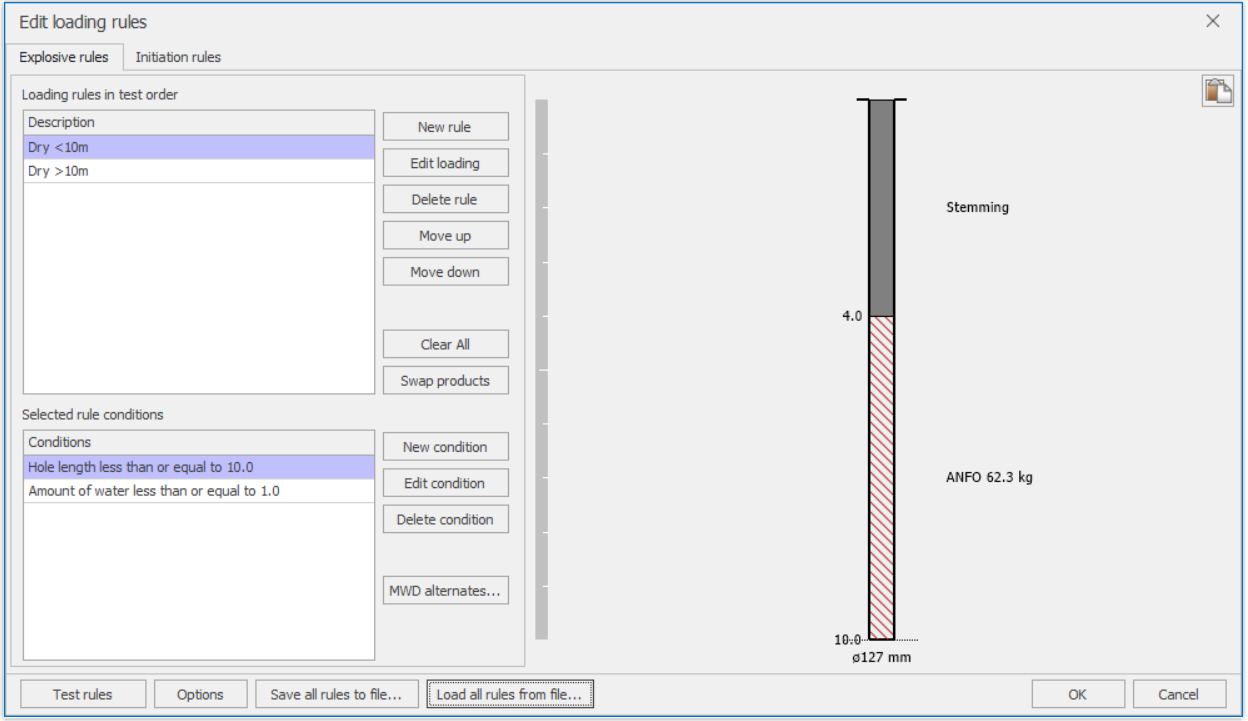 6. Set up any monitoring points required.
a.
b.
7. Import any required .dxf such as strips and blocks, points of interest.
8. Save the template. File, Save as Template.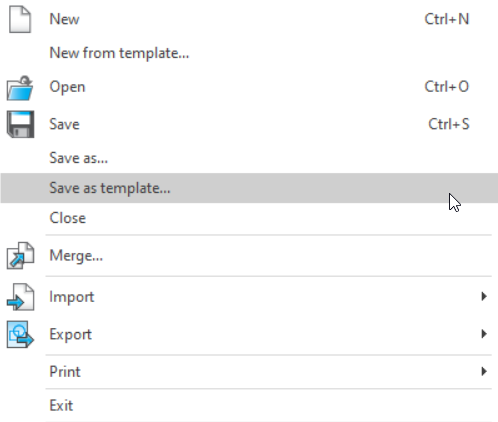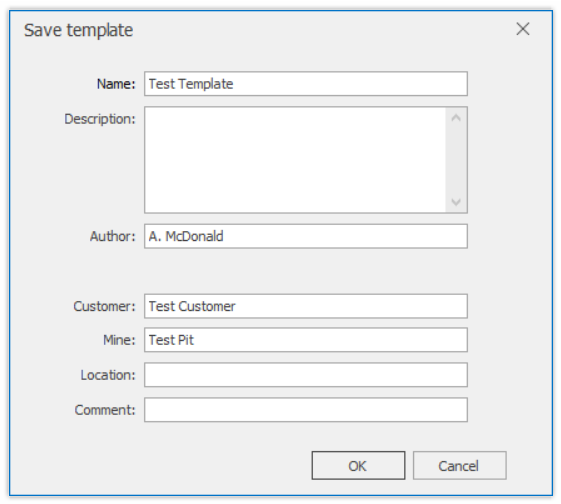 9. The template will then be available for use when you start a new shot.