An option to capture a single intercept value has been added to BlastIQ Mobile. This value will be imported into SHOTPlus with other field captured data and can be used to create strata surface A, which can then be used in the application of loading rules.
1. The option to capture an intercept value needs to be enabled in the admin portal.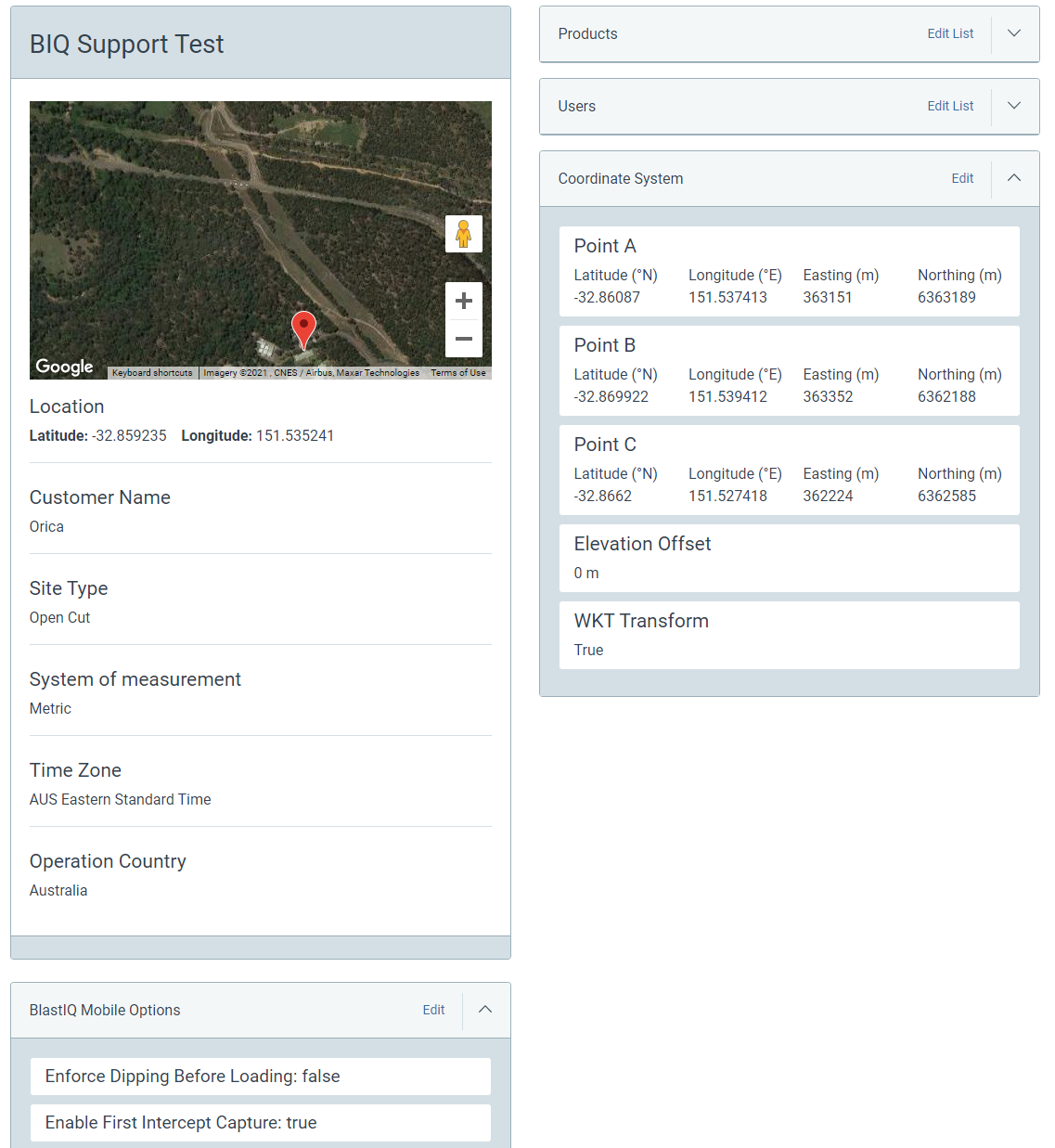 2. Select the BlastIQ Mobile options.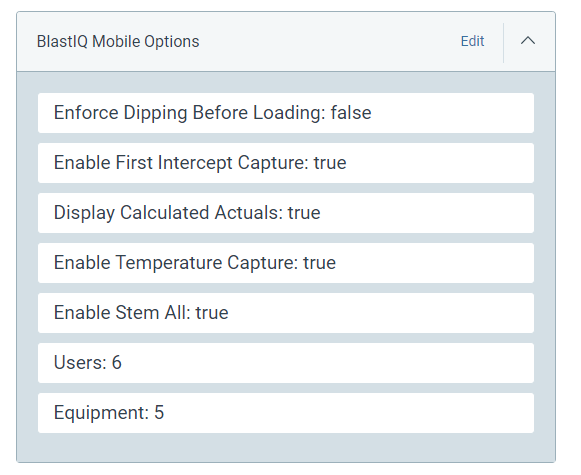 3. Ensure the option for Enable First Intercept Capture is set to 'true'. Select Update Site.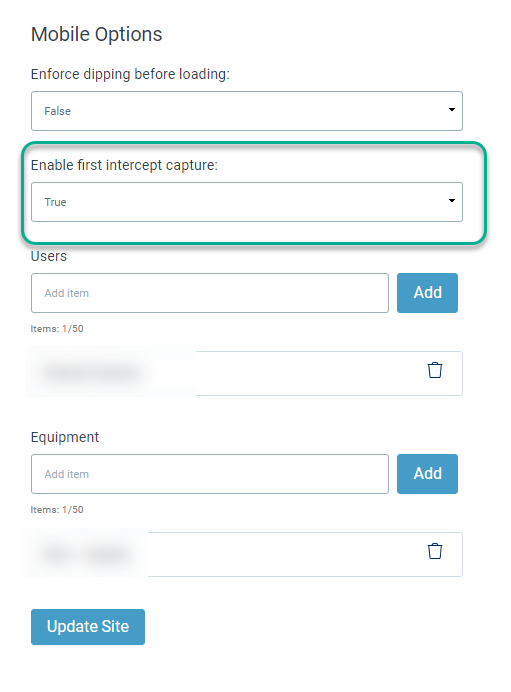 4. To collect an intercept value, open the depth entry keypad in Mobile.

The keypad displays the option to capture an intercept value.