This guide is for SHOTPlus™ version 6 only.
Summary
This knowledge base article explains how to create blastholes from polylines in SHOTPlus™ version 6.
Functionality
To create blastholes from polylines:
Select polylines to be converted.

From the main toolbar select Tools > holes > Create holes from selected polylines.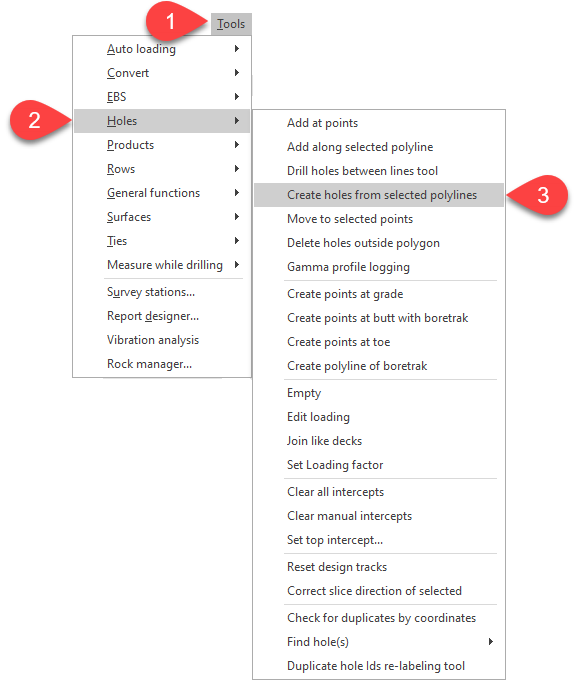 Edit the desired hole values in the Edit default hole values dialog box.
Select OK.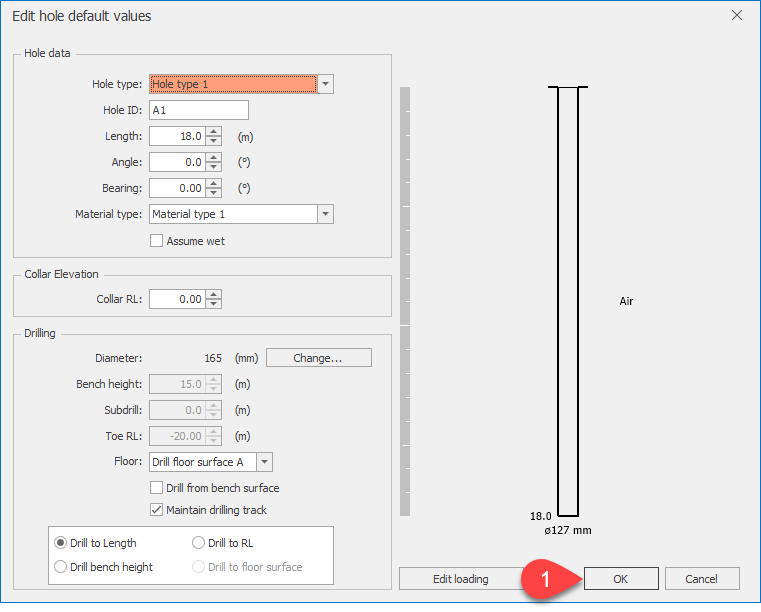 Notes
Only polylines with two points can be used to create blastholes.