NOTE: This will apply to all versions of SHOTPlus for external users. A product key will be required from the BlastIQ Support Team to activate the software. Some external users may need the assistance of their IT department to download and activate the software.

Minimum Hardware Specifications

Operating System - Windows 7 or later (32-bit or 64-bit)
RAM - 4 GB
Graphics - OpenGL v2.0

(v1.5 will work but performance will be degraded)
1. Click on the download link for the appropriate version of SHOTPlus on the SHOTPlus Software Downloads Page.
2. This will download the .exe file for the software.
3. Run this .exe to bring up the install wizard and "Click Next."
Click Install.
Click Finish.
4. Open SHOTPlus from the start menu.

5. Select required language using the drop down selector. Select OK.
6. Enter the product key supplied by BlastIQ Support into the text box and then click register online.
7. Enter your details in the fields and click Activate.
8. When you open the software for the first time after activation, the licence agreement we be displayed. Place a tick in the accept box.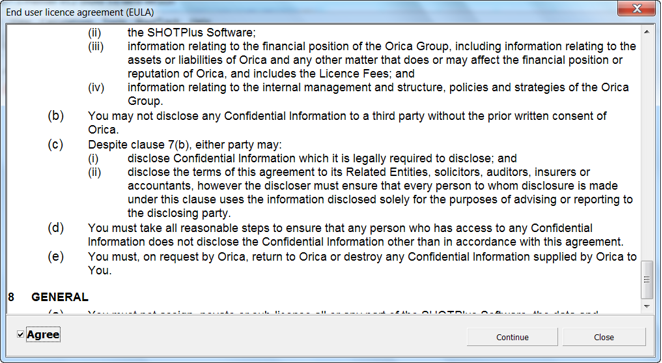 9. You will now be able to use the software. If you experience any difficulties with the download and activation process, please send an email to blastiqsupport@orica.com