NOTE: The volume wizard works best for regular square/rectangular benches. For other shaped benches, it is best to do a manual calculation for a more accurate result
1. Select the Volume Wizard

2. For this tool, and to include the sub drill (if required), you will need to select all the holes, go to the Tools menu, Holes, Create points at the toe. You can then add these into a different layer if you wish (perhaps sub drill points). You can then make a floor surface B from these points. If you don't want to include sub drill, use your floor surface.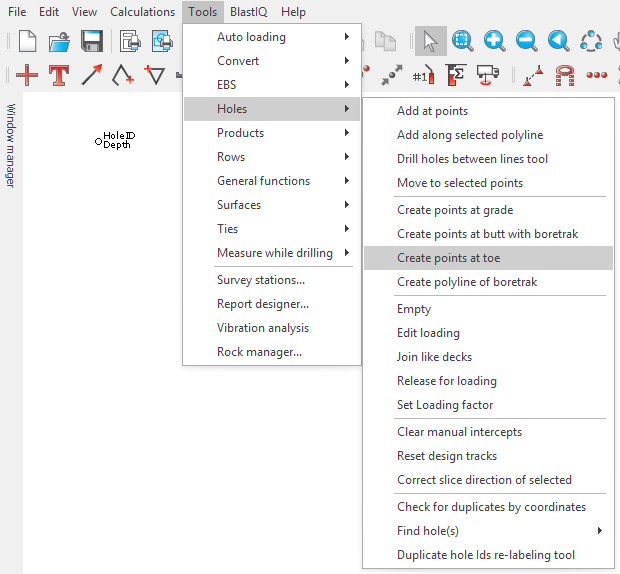 3. Draw a polygon around the external holes (if you want to include overbreak you will need to expand the polygon by half a burden).
4. Open the volume wizard and follow the screen. Make sure if you are including sub drill in the volume to select floor surface B for the bottom surface. Then click calculate – the volume is displayed.